My winter mantel is a work in progress, I'm afraid. I was hoping to have my decorating done by now, but have been busy working on late Christmas gifts :-/
One night this weekend however, I got distracted. I was sitting at the bar talking to the hubs while he was making dinner and saw this ... it spoke to me.
It said "MAKE ME PRETTY!" and batted it's eye lashes at me. How could I resist?
So I made a pretty little twine tree with a ball of twine and styro cone, both from the dollar store :)
1. I started by just holding the twine with my fingers and wrapping it around once, then gluing it in place.
2. Repeat for the rest of the cone. Simple as that!
3. For the top, I did a strip of glue down the middle and wrapped the twine around and around until it reached the center, then cut and held it down til it dried.
4. Since my twine is from the dollar store, it probably wasn't the BEST quality, and had some fly aways. I just took a small pair of scissors and cut them off mostly. I like a little bit poking out here and there, but not quite THIS much.
DONE!
Ok, now this is where I'm torn ...
I like it here sitting on the mantel ... but ...
I kind of like it here too with the pedestal ... I'm torn.
What do you think?
So there's my cute little twine tree, made with dollar store items, for my winter mantel! HOPEFULLY, I'll get the rest of it finished and have more pics up soon!
Linking up to these awesome parties!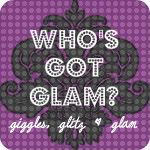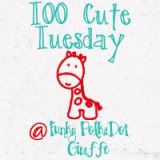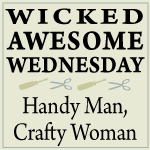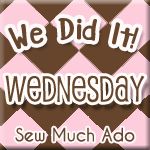 http://www.bluecricketdesign.net/