When I discovered the PURE AWESOMENESS that Hobby Lobby had to offer last year one of my first purchases was a Bag O Wood. It's basically a bag filled with different sized wood blocks and ENDLESS possibilities! This was my first wood block project.
Supplies:
Blocks O Wood
Sandpaper
Drill
Paint
Pencil
Pipe Cleaners
1. Sand & Drill - First you'll need to sand off any rough edges. It also gives the blocks a cute look. Then take a drill (no pic - sorry!!) and drill a hole into the top of the block where you want your stem to go.
2. Let your little helpers paint their pumpkins :) Everybody has a good time with this part! It took us 3 coats to get the color we were looking for.
3. Take a pencil and lightly sketch your pumpkin face! My favorite part about using the blocks was that we could do TWO faces. One side we did a traditional pumpkin face, and on the other a GOOFY FACE! Complete with googly eyes!
She is a fan of the googly eyes ;)
4. Next paint on your face! You may need more than one coat. Wait until it COMPLETELY dry, then paint your OTHER face!
My favorite part was getting to see the different faces these kids came up with!
5. Once you have your face painted, glue on your googly eyes! This is mine ;)
6. Finally, take your pipe cleaner and bend it until you come up with a stem like shape, sorry no picture for this step :-\ Leave a little at the bottom to stick into the whole at the top, then make a leave shape, and go back and forth until you have a shape you're happy with. It's actually WAY easier than I just made it sound ;)
TA-DA!! You have a family of wood block pumpkins!! Pretty inexpensive to make and SO much fun :)
Actually, you have TWO families of pumpkins!! I think my favorite side is the goofy side! I just love how the googly eyes came out!
It just makes the CUTEST addition to any Halloween/Fall decor :) If you make some, let me know!! I would LOVE to see how they come out!!
HAPPY FALL YA'LL!!


MONDAYS ~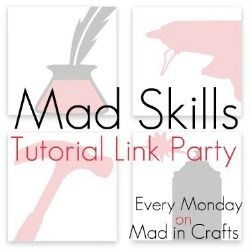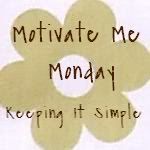 TUESDAYS ~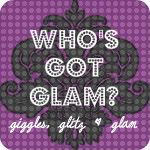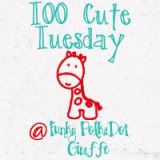 WEDNESDAYS ~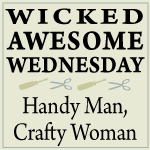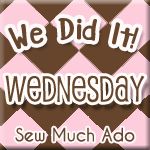 THURSDAYS ~


FRIDAYS ~